You choose.
Personal stories are brought to us by social services professionals around Israel. The names of all applicants are changed to protect individual privacy. The names of the verifying social worker and agencies are real. Photographs are illustrative only.
See all funded stories
Recently Funded Personal Stories
Sophie, 47, is raising four children (ages 8-21) on her own. Sophie's oldest daughter is physically and mentally challenged, and needs a great deal of attention. Because she is a single mother, Sophie, who is a caregiver in an old age home, can only work part time as she needs...
Total Cost - $ 366
Still Needed - $ 0
Funded - $ 366
Read Story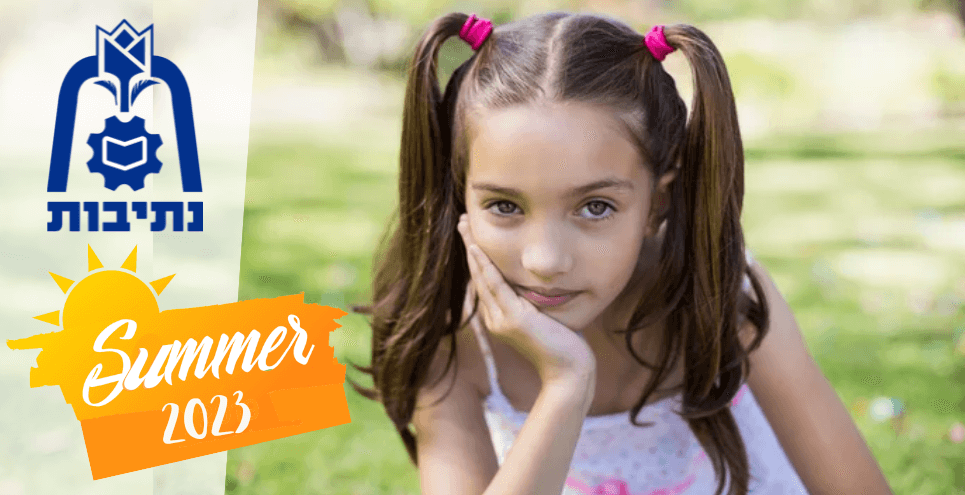 The Department of Social Services in Netivot has requested our help to send 136 children to day camp this summer!  Elian, 39, lives in Netivot and independently raises five children (ages 9-17). Her daughter Reut is one of the kids we want to send to day camp! Though she is...
Total Cost - $ 8,882
Still Needed - $ 0
Funded - $ 8,882
Read Story
Yael's story is both heartbreaking and inspiring. Yael's family moved to Israel from America when she was six years old. Yael completed 12 years of schooling and graduated as an honor's student. In 12th grade, Yael volunteered her time tutoring weaker students. One evening when she was teaching, three students...
Total Cost - $ 1,121
Still Needed - $ 0
Funded - $ 1,121
Read Story
Neither Shai, 36, nor Lital, 33, had an easy start in life. Shai comes from a very low socio-economic household and, as a child, battled cancer. Lital's parents had an abusive relationship and eventually divorced; today, Lital suffers from both severe allergies and fibromyalgia. Lital and Shai have two children,...
Total Cost - $ 313
Still Needed - $ 0
Funded - $ 313
Read Story
Nane, 52, is struggling and needs our help. Nane immigrated to Israel from Ethiopia over 20 years ago. She raised four children on her own and tried to build a stable life for them despite her difficulties integrating into Israeli society. A few years ago, Nane's son, 25, was killed...
Total Cost - $ 729
Still Needed - $ 0
Funded - $ 729
Read Story
Hagit and Noam are a struggling young couple who need a helping hand. Hagit, 24, works part-time as a kindergarten assistant; Noam, 30, works odd jobs and doesn't have a steady income. During the Corona crisis, Hagit and Noam's income dropped dramatically, and they have been struggling every since. With...
Total Cost - $ 393
Still Needed - $ 0
Funded - $ 393
Read Story
Ziva, 35, is trying to stand on her own two feet, but she could use a helping hand. Ziva's parents immigrated to Israel from Ethiopia; they never truly acclimated and are in no shape to help Ziva and her eight-year-old daughter, Stav. To make matters even more difficult, Stav has...
Total Cost - $ 300
Still Needed - $ 0
Funded - $ 300
Read Story
Maya, 59, is very much alone and needs a helping hand. Divorced and childless, Maya lives on her own in a one-room apartment. She suffers from various illnesses and is basically home-bound. In the past, Maya worked full-time as a bookkeeper. After undergoing spinal surgery eight years ago, however, her...
Total Cost - $ 634
Still Needed - $ 0
Funded - $ 634
Read Story