Our Mission
Direct giving opportunities. Directly to you.
Ten Gav is an internet crowd-funding platform that matches donors to individuals and families with modest needs that have been submitted for backing by social services professionals in Israel. Since November 2014, our mission has been to provide direct access to personal giving opportunities to enable you to make a real difference in the lives of real people.
Our Team
Committed to the 100% model
Naomi Brounstein
Born: Hamilton, Ontario, Canada
Education: BA York University,
JD Osgoode Hall Law School,
MA Tel Aviv University (Social Work)
Children: 4
Home: Raanana
Year of aliya, 1993

​Naomi was born to take initiative -- particularly when it came to Jewish concerns. First it was as a student leader and successful young lawyer in Canada, and then after she made Aliyah, she headed to the not-for-profit sector. She recently completed an MA in Social Work at Tel Aviv University to ensure her smooth transition into a professional career in the Israeli volunteer sector. Naomi believes that crowd funding is a viable and meaningful way of giving and she can't stop tweaking the Ten Gav web site into the wee hours of the morning.
Vivi Mann
Born: Baltimore, Maryland
Education: BA, Johns Hopkins University
Children: 5
Home: Raanana
Year of aliya, 1995

As if raising five children while launching countless not-for-profit organizations since making Aliyah was not enough, Vivi, a former Mercer Management consultant, couldn't resist the opportunity to build Ten Gav with Naomi. In addition to her extensive management background, her vast experience with Israeli social service providers gives Ten Gav the critical perspective it needs. She is determined to find more and better ways for Israelis-in-need to leave the cycle of poverty and create better lives for themselves and their families. She also provides much needed humor, sometimes.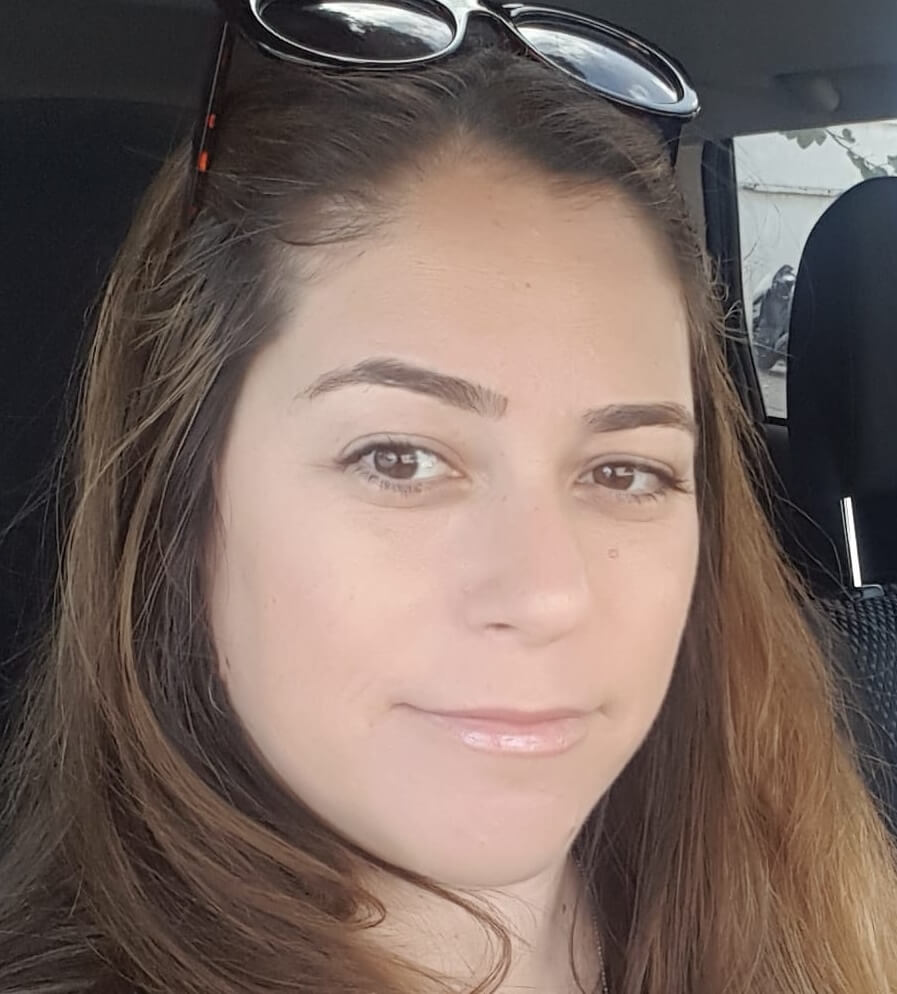 Irit Weinberg
Irit grew up in Kfar Saba. She is the mother of 3 and has been with Ten Gav from the get-go. She is an administrator par excellence, a Salesforce geek, an awesome appliance shopper and entirely dedicated to the social workers we partner with.

Irit comes to us from AMDOCS where she honed her corporate and management skills. She loves working in the not for profit sector and making a difference in people's lives.
Anna is a passionate resource development professional with over 15 years' experience working in non profit organizations in both Australia (where she is from) and now Israel. She originally got into the profession because it made her feel good about the world, and it still does!

She is very happy to be joining Ten Gav as she started out her career helping youth and families at risk. This feels like coming full circle.

Anna enjoys communicating the needs of an organization to a global audience, raising awareness for critical issues and bringing funding for much needed programs serving individuals and families.

In recent years, Anna has worked for IsraAID, Reichman University and ANU - Museum of the Jewish People.

Anna lives in Herzliya with her husband and three children.
Neemi Segal
Neemi made Aliyah from Baltimore, MD in 2005. Neemi has broad experience in the non-profit world having worked for Nefesh B'Nefesh and Yad Sara. In addition to working at Ten Gav, Neemi is studying psychology. She and her husband currently live in Jerusalem.

"Working at Ten Gav allows me to see how each donor can make such a difference in another familiy's life. I love seeing people's generosity and being part of the 'donor experience.'"
Yocheved Singer
Yocheved Singer is a dedicated professional with a passion for nonprofit work. Originally from Sydney, Australia, Yocheved made Aliyah in 2009 to pursue her love for Israel. Yocheved became the Director of Marketing for Sachlav Taglit Birthright Israel, where she developed successful marketing strategies that helped increase the program's reach and impact. In 2012, Yocheved left Jerusalem and moved to Raanana to get married and start a family. She chose to dedicate her time to raising her five children and being a stay-at-home mom for the next 10 years. During this time, Yocheved remained connected to her passion for nonprofit work and community service. Now, Yocheved is excited to return to the workforce and join the team at Ten Gav. Her enthusiasm for making a difference in people's lives is evident in everything she does, and she is eager to continue using her skills to contribute to society.
Tal Orpaz
Tal Orpaz is Ten Gav's Social Services Coordinator. A devoted mother of three, Tal blends her personal and professional life, actively contributing to her local Givatiyim community. With a background in communications and management, she has accumulated a fifteen-year tenure in the public and not-for-profit sectors. Her expertise is in project management and in recruiting and managing volunteer networks.
"I was passionate about social action at a young age and it was always clear that I would continue in this area throughout my adult life."
Tal's dedication and experience in the social services world enables her to make a meaningful contribution to Ten Gav's work.
Galia Gilad
Galia Gilad is a resident of Ra'anana and a mother of 6. She works at Beit Berl College as a teaching assistant and freelances in digital design and website building. Both of her occupations challenge her and bring her pleasure. "I experience great satisfaction when I succeed in turning a customer's idea into a precise design that works, and in teaching people the wonders of technology."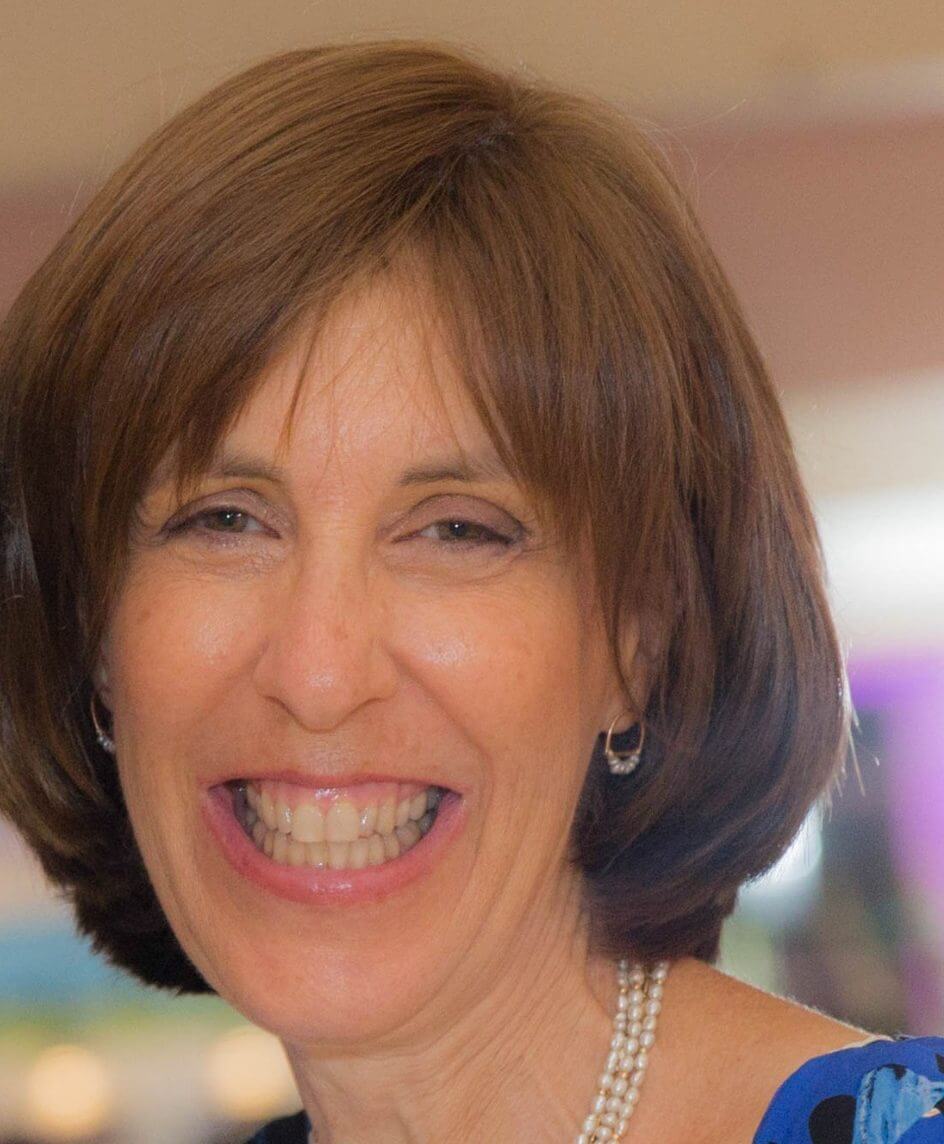 Shira Deitcher
Shira hails from Jerusalem and made Aliya in 1975. She has been involved in so many different social enterprises that we can't keep track. Shira has a Bcomm. from Concordia U and a teaching degree from Beit Berl College.

"I enjoy trying to make the world a better place. I also like volunteering for organizations that care about people and try to improve their quality of life." We are all the better at Ten Gav for having Shira, who shares her wisdom, acquired by years of helping people with financial difficulties, on the Ten Gav Team.

Mindy Schapiro
Mindy has joined the Ten Gav Team as a writer and editor for our website and Facebook pages. During her LBA (Life Before Aliya) Mindy graduated from Columbia University and went to work in publishing. After moving to Israel in 1993, she continued work in the related field of hi-tech editing. Over the years Mindy has given her time as a volunteer for important organizations like MIshne Lechem, Bayit Shel Benji, and Beit Protea.





Ruth Kahan
Ruth Leah Kahan graduated from Harvard University magna cum laude, with a degree in History and Literature. She studied at the Pardes Institute in Jerusalem for a year, then completed her law degree, with honors, at Boston University. She is an avid Israeli dancer who has served on board of the Israel Folkdance Festival of Boston for the past 25 years. She also learns daf yomi every day. Ruth Leah works as a freelance editor, and enjoys improving the language and presentation of anyone writing in English, in any field. She gives voice to the Ten Gav personal stories and we think she's a great advocate for them.
Our Funders
Committed to the 100% model
That means that all of the money you donate goes to the story that you have chosen.
That also means that we fund-raise separately to cover our operating costs.
We gratefully acknowledge the generous support of those private individuals and foundations that enable us to offer this model of giving by supporting our work.
Our Partners
These municipal welfare departments submit applications to Ten Gav